"With nayca, we want to offer every woman who suffers from pain during her period THE product to get fast, discreet soothing heat. No matter when. No matter where."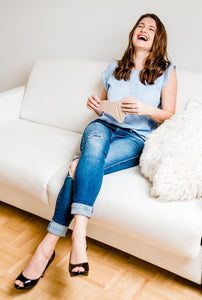 Carina
Founder & Inventor
Dipl.-Ing. aerospace technology
product / development / production
​"The idea of nayca came about when I went to the office in pain and of course had to leave the hot water bottle at home. My dad wanted to get involved in the project right away and the first prototypes were quickly created in the kitchen."
Bruno
founder
Finance / Sales / Marketing
​"As a man it was a bit strange to deal with menstruation at first, but I believe in our product. We can help many women with nayca. I love working together with my daughter on our first business!"